2022 Tournament Schedule
The Schedule for this year's competition can be found here.
National Inter-Club Handicap Tournament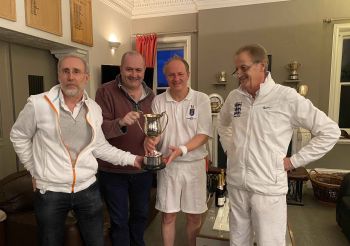 The National Inter-Club Handicap Tournament is a competition for teams of 3 players consisting of a singles and doubles competition. As well as prizes for the two competitions the Inter-Club Cup is also awarded to the best team with points awarded for results in both the singles and doubles events.
The tournament has traditionally been played between the clubs with courts but since 2018 it has been opened to the wider tennis community including travelling teams, companies, schools and alumni associations and other clubs.
The organisers also put single players that would like to take part into a team playing under the T&RA banner.
Sponsored by The helping Hand Company

The Interclub Tournament is sponsored by The Helping Hand Company.
The UK's largest manufacturer of Litterpickers proudly supports companies with their CSR programmes, as well as providing a range of equipment to manage contractures in the Elderly.
Entry Form

Inter-Club Entry Form

(729.4 KiB)
National inter-Club Tournament Terms
The tournament will consist of up to 12 teams each consisting of 3 players - one for singles and a doubles pair.
A singles and doubles tournament will be played over the weekend
A team's points will be calculated from their singles and doubles results and a cup presented to the winning team.
Box matches will be played at Moreton Morrell and Leamington on Saturday. Each player can expect to play at both Moreton Morrell and Leamington.
The knock-out rounds will take place at Moreton Morrell on Sunday with the finals taking place mid-afternoon.
All participants must be members of the T&RA or their National Association
Handicaps will be taken from RTO in the week before the tournament
The maximum handicap for singles is 50 anyone over this handicap will be allocated a 50 handicap
Doubles handicaps will be used. The combined doubles handicap must be 55 or less. Pairs whose handicap exceeds 55 will be allocated a handicap of 55