Head Professional - Tom Granville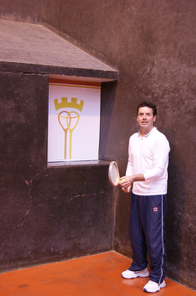 Before joining Moreton Morrell as assistant professional, Tom was an excellent amateur player. He won the club championship (the Owen George Cup) in 1991, 1992 and 1995.
He also won a number of prestigious Leamington tournaments including the Leamington Handicap weekend.
He joined Moreton Morrell in 1998 as Steve Brockenshaw's deputy and when Steve returned to Manchester in 2001, Tom took over as Head Professional.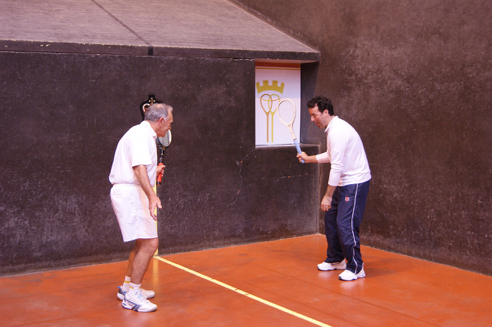 Tom runs the Club Tournaments and Matches, offers lessons to members and newcomers, and arranges matches between players of similar skill levels.
Moreton is noted for being very friendly and welcoming, a substantial amount of that being down to the Head Professional.
Assistant Professional - Nick Jury
Nick Jury has worked as an assistant professional for some time, first at Leamington and then at Moreton Morrell.
When he was working at Moreton he decided to have a period away from the game for a little while. During that time we employed two different professionals for relatively short stints - Mark Eadle and then Ben Coleman. When Ben, now Head pro at Bristol, decided that he was not able to continue and wanted to concentrate on work closer to Bristol, Nick volunteered to fill the vacancy.
Nick's work schedule is that he works "late to late" giving members access to a professional throughout the day several days a week. But if you only play in the mornings you will be less likely to see him.