Head Professional - Tom Granville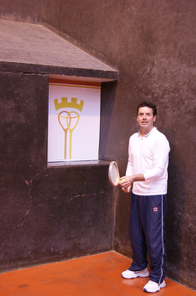 Before joining Moreton Morrell as assistant professional, Tom was an excellent amateur player. He won the club championship (the Owen George Cup) in 1991, 1992 and 1995.
He also won a number of prestigious Leamington tournaments including the Leamington Handicap weekend.
He joined Moreton Morrell in 1998 as Steve Brockenshaw's deputy and when Steve returned to Manchester in 2001, Tom took over as Head Professional.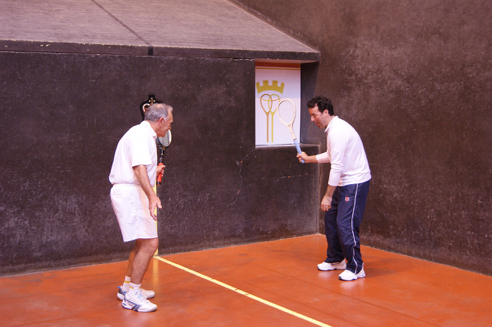 Tom runs the Club Tournaments and Matches, offers lessons to members and newcomers, and arranges matches between players of similar skill levels.
Moreton is noted for being very friendly and welcoming, a substantial amount of that being down to the Head Professional.
Assistant Professional - Lloyd Pettiford
Lloyd was an amateur player and committee tennis rep at MMTCC for over a decade before becoming Assistant Professional. In that time he won the club's oldest tournament (The Garland Cup) and the Club Doubles Championships (twice). He was also a member of the only MMTCC team to win the national club competition, The Field Trophy.
Previously Lloyd played squash (winning the Notts Over-45s Championships in 2011) and the multi-sport Racketlon (representing Wales in two world championships).
Lloyd helps Tom run club tournaments and matches, and offers lessons to members and newcomers. He has primary responsibility for the season long 'Amicus Cup' and runs the Monday Night Pennant. He usually works on Mondays and/or Tuesdays and at weekend tournaments.