James Dance purchased Moreton Hall and the tennis court from Colonel Ogilby in 1949 and introduced a series of matches with other clubs. He sold the court to the Moreton Morrell Tennis Court Company in 1963 when the Moreton Morrell Tennis Court Club was formed.
James Dance was born on 5th may 1907 to the songwriter and dramatist Sir George Dance and Grace Spong. In 1955 he was elected as Conservative member of parliament for Bromsgrove a seat he held until his death in 1971.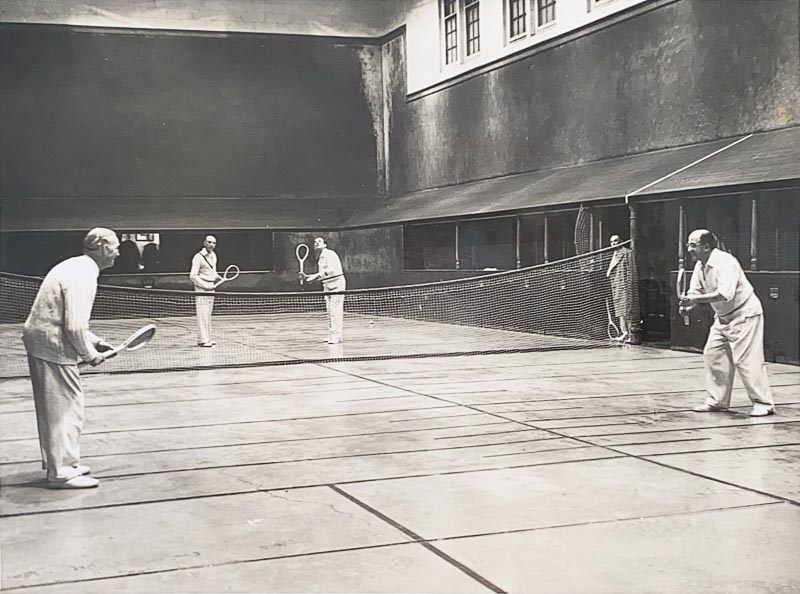 This image is the only one we have of Major Dance. He is playing at the service end on the right. Note club professional Ted Johnson nearest the camera.